NOMAD WHEELIE
Portable, fits-everything garage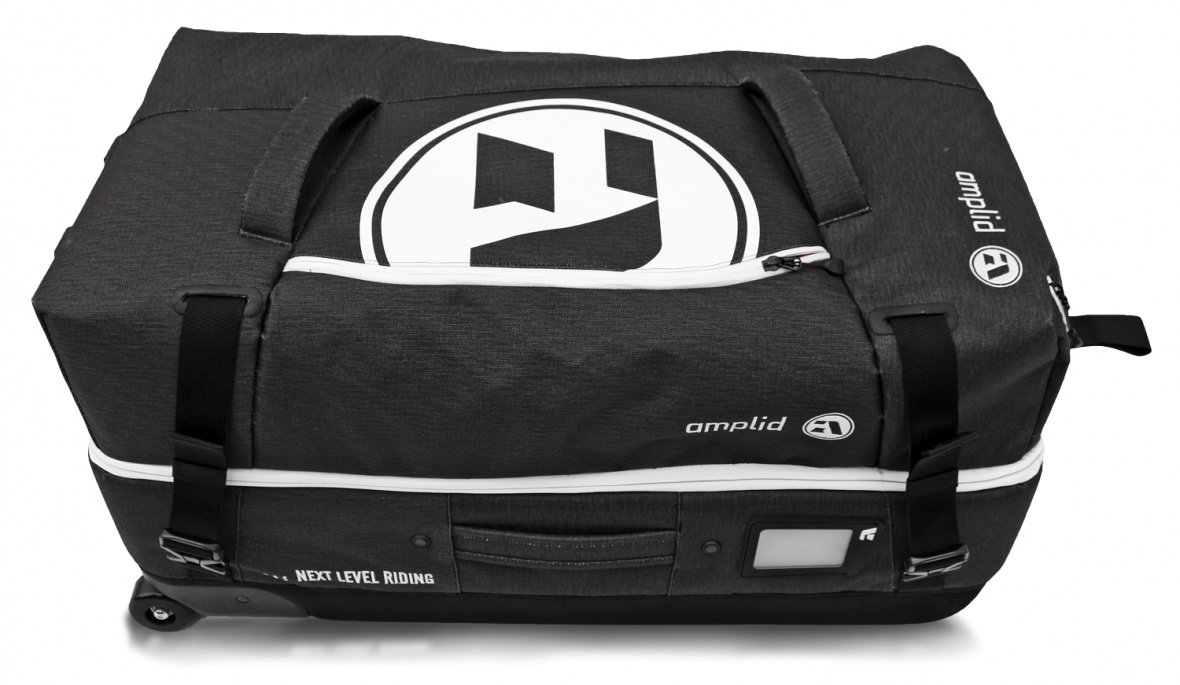 Currently not in stock. Please select other size.
The Amplid Travel Wheelie is an oversize, double decker, 115ltr personal storage system for long trips away from home. Check-in to your new digs and simply unfold this giant bag to easily access your fresh gear. On the inside a lightweight net dividing system allows you to separate your dirty laundry from the clean stuff. Exterior compression belts mean squeezing-in your trip souvenirs will be no trouble.


A telescopic pull-handle and large urethane skate wheels guarantee smooth cruising at the airport and a handy Velcro tag allows you to link and tow your ski/board wheelie. The denim-effect Cordura fabric and large screen printed silicone Amplid logo will make your luggage stand-out on the baggage carousel.
Your ultimate setup