Proton
Skip the unnecessary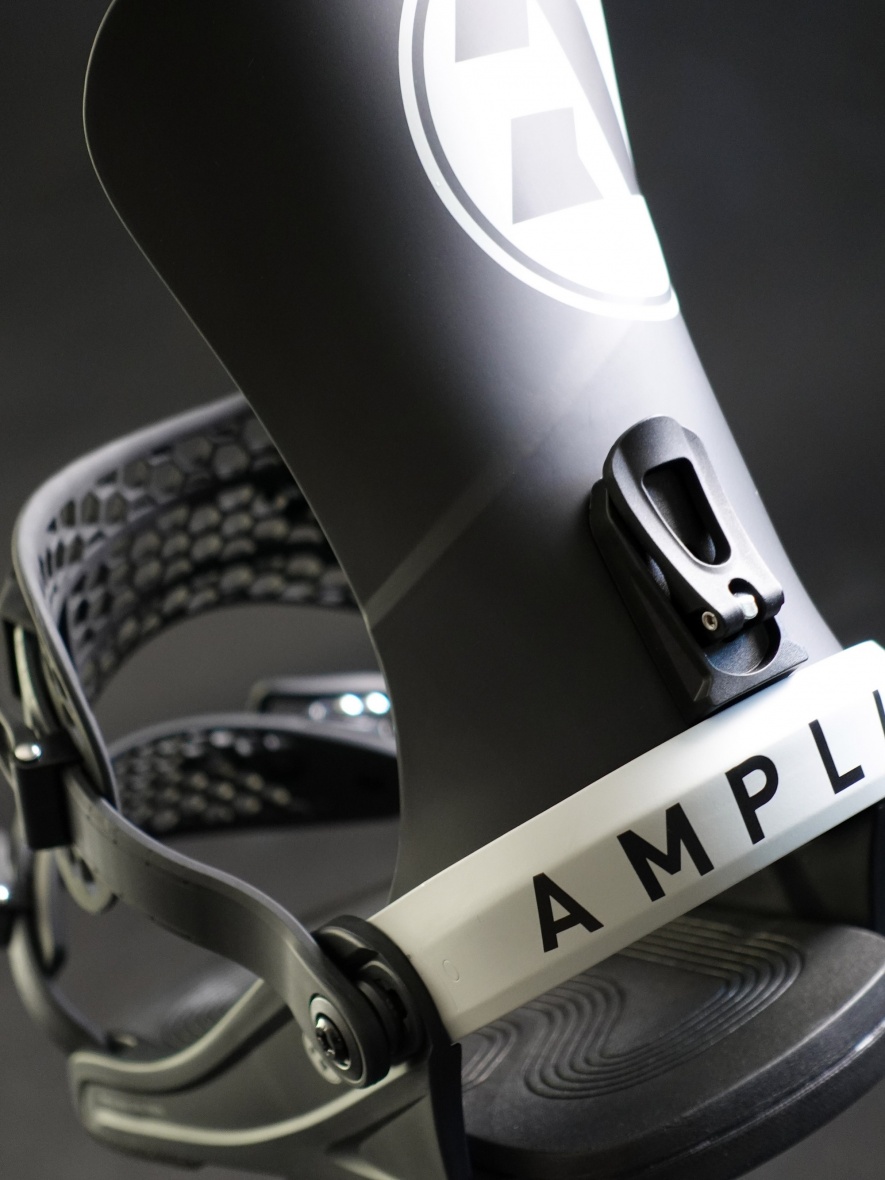 Prices incl. VAT plus shipping costs
+5 currently available
Your order will be shipped within 48 hrs.
Amplid's go-to-all-mountain binding. A dependable and trustful all-mountain binding with a price tag that won't break the bank. It's easy to adjust, so getting that custom-fit-feeling is piece of cake. Underfoot EVA padding provides great shock absorbency and 3-degree canted footbeds give weary knees some rest bite. Injection moulded ankle straps offer great support and response with enough mobility for tweaks. Available in any colour you want, so long as it's black.
• Baseplate: Glassfibre Injected Nylon
• Cushioning: Doubledensity EVA Foam
• Heelcup: Extruded 3D Aluminum
• Highback: Carbonfibre Injected Nylon w/ EVA Padding
• Ankle Strap: Hexo2cell SD 3
• Ankle Strap Length Adjuster: Toolfree
• Toe Strap: Hexo2cell SD 2
• Toe Strap Length Adjuster: Toolfree
• Ratchet: Magnesium 5-Teeth Speed Travel
• FLAD: Tool-Less
• Canting: 4°
• Disc: 4x4 / Channel compatible
• Weight incl. disc / per piece, size M: 780 gr.
Your ultimate setup